Are you in the market for a new vehicle but unsure whether to go down the purchasing outright route or leasing? For some drivers it's purely about which is the less expensive option and for others it's about the benefits of owning a vehicle. 
Deciding between leasing or buying will most probably come down to your type of lifestyle, and at DreamLease we list and explain the positives of leasing and why this may be the right route for you to go down.
Lower Monthly Payments
One of the main benefits of leasing a car is the potential for lower monthly payments compared to buying a new vehicle outright. Since you're essentially paying for the depreciation of the car during the lease term, your monthly payments are typically lower than if you were financing a purchase.
Access to Newer Models
The option of leasing allows you to drive a high-end brand new car with all the latest features and technology, which can be very appealing for those who enjoy having the newest advancements in automotive technology without the long-term commitment of ownership. 
This also allows people to drive away in luxury at a more affordable option rather than spending thousands of pounds to own a high-end car completely.
Limited Maintenance Costs
Since leased vehicles are typically under warranty for the duration of the lease term, major repairs and maintenance expenses are often covered. This can help people save money on unexpected repairs and provide peace of mind for those who may worry about their finances.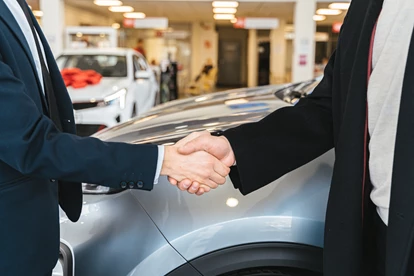 Flexibility
Leasing a vehicle whether it is a personal or business deal provides flexibility in terms of how long you will lend a car, this allows you to have a car for a certain time period that suits you and your preferences. 
No Hassle for Resale
Another benefit of leasing a vehicle is that you don't have to worry about selling the car after your lease term is completed. Once your contract expires you then can lease another vehicle and do the cycle all over again.
In conclusion leasing usually includes a lower-up front cost and lower monthly payments compared to buying, but it's important to consider and understand that there is advantages and disadvantages to either leasing or buying outright.
It's crucial to consider your personal circumstances and financial goals before deciding whether car leasing is the right option for you. Leasing may not be suitable for everyone, and it's recommended to carefully evaluate the terms and conditions of the lease agreement before making a decision.
Get in touch with us today
Our friendly team are here to help.