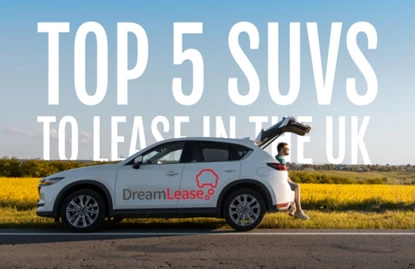 Firstly, what is an SUV and what does it stand for?
The acronym SUV officially stands for a "sports utility vehicle" which is an American term adopted in the UK over the past 20 or so years. Although there are no official designations, SUVs generally have a high driving position, increased ground clearance, rugged styling, possible 4-wheel drive, 5 or more seats, and a large boot. Originally these vehicles were targeted at the person or small family who enjoyed outdoor activities such as mountain biking and camping. The high ground clearance enabled the car to be taken off-road and the ample boot space meant that you could easily load up the car with people, luggage and gear.
Why are SUVs so popular?
SUVs over the years have become extremely popular for many different reasons. The sheer practicality of the SUV has made it the family car of choice whilst its higher ride height gives the driver a better view of the road making many drivers feel safer. The ride height also makes getting in and out of them extremely easy therefore making it a perfect choice for the elderly or anyone with any mobility problems.So what are the top 5 most popular SUVs to lease in the UK?
Most of the popular SUVs are arguably on the smaller side. Large SUVs such as the BMW X5 and Range Rover Sport, although very popular don't make up the majority of SUVs leased and sold here in the UK. Below is our list of 5 extremely popular SUVs to lease in the UK. 
5 - Volvo XC40 - This compact SUV has a modern, stylish exterior and is available as a plug-in hybrid with an estimated 26 miles of electric range. Drivers love its low running costs, extremely quiet interior, especially on the motorway, panoramic roof and sophisticated interior.
4 - VW Tiguan - This mid-size SUV is Volkswagen's answer to the family SUV. With a large best-in-class 615-litre boot, fantastic build quality and an affordable monthly lease the VW Tiguans are hard to overlook. Drivers also praise the Tiguan for its excellent visibility, understated classic styling and high quality, logical interior and ergonomics.
3 - Kia Sportage - Firstly we can't start to discuss the Kia Sportage until we take a peek at the prices. At the time of writing this, DreamLease is offering a Kia Sportage Estate 1.6T GDi ISG 2 lease deal for £275/month with a 12-month initial rental, 48-month term and 5000 annual miles. This is currently £35/month cheaper than the VW and £90/month less than the Volvo making the Kia one of the most affordable cars on this list. What we love about the Kia Sportage is that for the money it accomplishes everything the other cars do. The introductory model comes loaded with tech including an 8-inch touchscreen, and a rearview camera and on the outside this SUV is modern and well-proportioned. Overall if you are looking for a capable, affordable family SUV then the Kia Sportage should be high on your list.
2 - Hyundai Tucson - Enter the South Korean contestant which is available with almost every engine type including petrol, self-charging hybrid and a plug-in hybrid. The Tucson has a bold external design with a sophisticated interior and infotainment system. When it comes to safety all models come as standard with an emergency braking system, speed limit recognition and driver attention warnings and the plug-in hybrid offers an impressive 35 miles of pure electric range making a business lease extremely attractive due to the low Benefit In Kind.
1 - Nissan Qashqai - No SUV list would be complete without discussing the incredibly popular Nissan Qashqai. This mid-sized SUV was introduced back in 2007 and now in this third generation, the Qashqai is extremely well-equipped, especially for the price. The Qashqai is known for its reliability, smooth ride and standard features such as air conditioning and cruise control. The new Qashqai is larger with more space for passengers and a slightly larger boot. There was little to improve as the older version was already almost perfect but Nissan has cracked it again. Overall this makes the top of our list as we can't think of a car let alone an SUV that offers a better bang for your buck. A Qashqai 1.3 DiG-T MH 158 Acenta Premium with a 12-month initial rental, 48-month term and 5,000 annual miles is currently being leased for just over £200/month with cars in stock and ready for delivery. 
For more information about SUV Leases please call our expert lease team on 01494 424242 or click the enquire button on any of our great lease deals.
Where to go next?
Why not take a look at our Electric SUV Lease Deals with lease cars such as the all-electric Genesis GV60, Audi Q4 E-Tron and Mercedes EQC?
Want to learn more about car leasing take a look at our Personal Car Leasing Help Centre.