Looking to lease a Nissan Qashqai e-Power but want to know more about it first? Read on for a comprehensive review of Nissan's exciting new electrified offering.
It's impossible these days to merely take a trip to your local shop around the corner without coming across a Nissan Qashqai. Launched in 2007, Nissan kick-started the crossover craze that today burns stronger than ever with a car that was just as affordable to run as the conventional hatchback but featured chunkier urban styling and a more comfortable, easier-to-live with raised ride height for families up and down the country.
Now in its third generation, Nissan has continued to fine-tune a winning formula. Today's Qashqai is more capable, more frugal and more advanced than ever before – keeping it up front against rival manufacturers who saw the market reception and swiftly brought in their Qashqai copies. Being a fashionable style of vehicle, it did and does continue to make good sense to lease a Qashqai if you're looking to lease a car in the UK, thanks primarily to healthy residual values from its desirability.
Up to this point, however, the Qashqai was only available with conventional (but competitive) internal combustion engines peppered with some mild hybrid propulsion, but that changes now with the new Qashqai e-Power.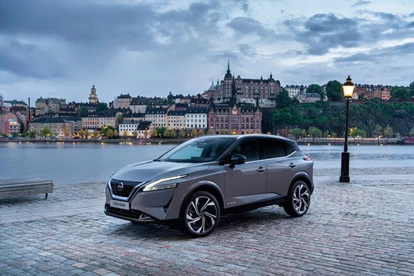 What is the Qashqai e-Power?
The e-Power brings the Qashqai comfortably into the 2020s and beyond with an unapologetically full hybrid powertrain. Although it features a recognisable three-cylinder engine up front, its only purpose is to act as a generator for the 188bhp electric motor. Indeed, there is no mechanical connection at all from the engine itself to the wheels, differing it significantly from traditional plug-in hybrids which use both petrol and electrons to spin the wheels.
The onboard battery is just 1.9kWh in size, which keeps weight right down compared to traditional EVs, but thanks to the petrol motor you won't have to worry about traditional range anxiety. If you're thinking this sounds like a real bridge between petrol and electric ownership, then you've come to the exact conclusion that Nissan wants you to think with the new Qashqai e-Power.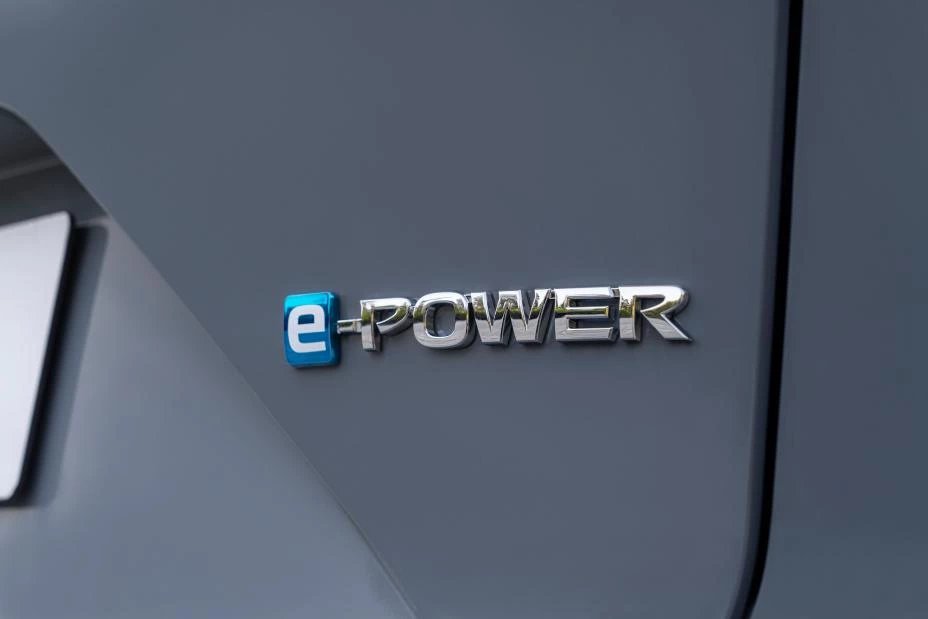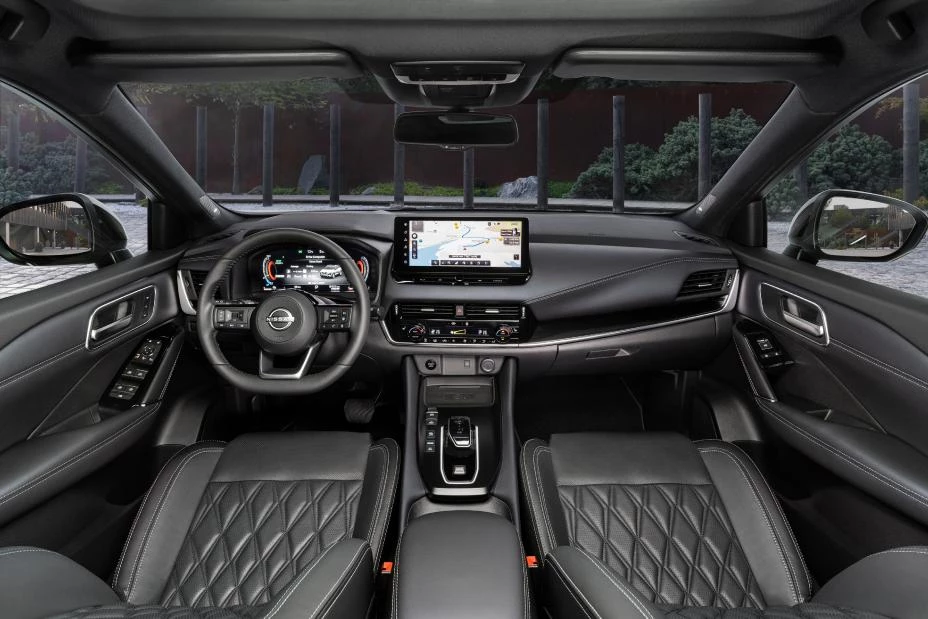 Is The e-power any good?
The concept sounds promising, and the good news is the Nissan does not fail to deliver when put through its paces outside the perfect world of test laboratories. Since there's no relationship between the engine and wheels as we've established, the driving experience is very similar to that of an electric vehicle with unmatched smoothness and refinement. The instantaneous torquey nature of the electric motor means the Qashqai feels at home around the concrete city jungle, with point-and-squirt power delivery to help you nip into the tightest of gaps.
Much like an EV, the Qashqai e-Power also offers a regenerative braking system, capturing energy from braking that would otherwise be lost to heat and putting it back into the battery.
All this leads to a compelling and efficient package in an environment where fuel prices remain stubbornly high. Official tests have shown you should comfortably expect low-to-mid 50s miles per gallon out of the e-Power, which is around 20 more than you could perhaps expect from a regular petrol-powered crossover with similar power levels.
Do I need to make any compromises?
What makes the Qashqai e-Power so compelling is the "have your cake and eat it" package that Nissan has managed to put together. So, yes, you can have your buttery smooth drivetrain, but no need to worry about range. And with that small battery, you're still given a generous boot space at 504 litres – way ahead of the 412 litres that the Ford Kuga Hybrid offers.
All familiar creature comforts across the Nissan range are included, too, with Apple CarPlay and Android Auto included as standard, leather seats in Tekna+ models, and wheel trims starting from 18 inches. Take away the clever drivetrain, and this is the tried-and-tested Qashqai that millions of drivers love.
How much is the Qashqai e-Power?
The Qashqai e-Power starts at £32,950, representing good value for the technology and versatility on offer. With used values and overall desirability expected to remain strong, the e-Power can be had with strong lease deals. Prices start from just £256.71 a month here at DreamLease, which is an extremely strong value for money.
The bottom line . . . 
It's important to stress that the Qashqai e-Power isn't the same as other hybrid offerings. It acts much more like a traditional electric vehicle without the range or infrastructure drawbacks. Combined with the unbeatable lease deals on offer, the e-Power is one of those rare cars that leaves almost no box unticked.
Whilst we make every effort to ensure the images and specifications provided are accurate, this information should be used as a guide only. Manufacturers can make changes to vehicle options and specifications and these are outside of DreamLease's control, therefore DreamLease cannot accept responsibility if your vehicle specification differs from that shown. For more information please refer to the vehicle manufacturer. The prices shown are indicative and subject to change.